Fire Emblem Warriors: Three Hopes - The Loop
Play Sound
"Humanity destroyed our planet, yet life among death pursued. Play the Apocalypse in-game event to protect the only life left on Earth"
— Event Description
Apocalypse is a limited timed event in Tom Clancy's Rainbow Six Siege that was introduced during the Crimson Heist expansion. It is available from May 4th, 2021 to May 18th, 2021.[1] The event takes place on an apocalyptic-themed version of Outback with some modifications to its layout named Eden Motel.
Gameplay
[
]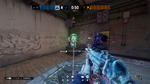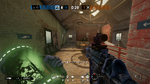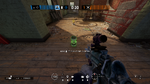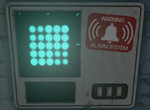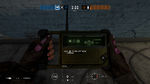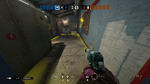 The event features a unique Canister gamemode, where the Warbands(Attackers) must secure a Canister containing a plant, which the Keepers(Defenders) are able to carry and relocate to any location at any time.
No Prep Phase
Each round is 3 minutes long
Each match has four rounds, with one overtime round should both team win two rounds
Attackers and Defenders swap roles every round
Throughout the match, a constant beeping sound can be heard by all players, which helps the Attackers locate the Container, and Defenders locate Attackers.

The frequency of the beeping is faster the closer an Attacker is to the Container.
The beeping pauses when an Attacker is securing the Container.
Defending
[
]
Defenders can win by protecting the Container from being secured until the timer runs out, or by eliminating all Attackers.
The Container is spawned at one of four locations voted upon by the Defenders
The Container can be picked up by a Defender and dropped at any desired place, including outside the building.

A Defender cannot sprint while carrying the Container. However, unlike in Hostage, they have all Weapons and Gadgets available to them with full functionality.
Attacking
[
]
Attackers can win by securing the Container, or by eliminating all Defenders.
The Container can be located by Drones. A Drone will automatically spot the Container if its dropped within its field of view, even if no one is actively monitoring through the Drone.
The Container can be detected by IQ's Electronics Detector, even while it is being moved by a Defender.
To secure the Container, an Attacker must interact with it up close, similar to disabling the Defuser in Bomb. Defenders are alerted if an Attacker attempts to secure the Container.
Attackers can secure rooms by interacting with an alarm panel in them. Once secured, the rooms will ping any Defender who enters it.

Secured Alarm Rooms are indicated by glowing yellow lights inside them.
Operators
[
]
The mode limits players to choosing between 20 Keepers and 20 Warband.
The Keepers
[
]
The Warband
[
]
Cosmetics
[
]
Alpha Packs
[
]
As with other events, Apocalypse features limited-time Alpha Packs containing Headgear, Uniforms, Weapon Skins, and Charm that are themed around the event. There are 35 cosmetic items in the Apocalypse Alpha Pack collection with no duplicates awarded in packs.
All players are awarded a free Alpha Pack for logging in for the first time during the event. Afterwards, packs are obtained through completing Ubisoft Club challenges or by purchase. Alpha Packs may be purchased with Renown alongside R6 Credits.
Apocalypse Collection
[
]
Headgears
[
]
Uniforms
[
]
Weapon Skins
[
]
Attachment Skin
[
]
Seasonal
Dystopian Survival
Charms
[
]
| | | | |
| --- | --- | --- | --- |
| | Barbed Gas Mask | | Path to Nowhere |
Operator Bundles
[
]
Players may purchase event cosmetics in bundles for each Operator featured in the event. Bundles cost 1680

apiece.
Name
Image
Content
Cost
Fuze
Recluse
Bundle

1680

Gridlock
Leader
Bundle

1680

Maestro
Looter
Bundle

1680

Maverick
Vagrant
Bundle

1680

Melusi
Tinker
Bundle

1680

Nomad
Wayfinder
Bundle

1680

Rook
Raider
Bundle

1680

Smoke
Pollution
Bundle

1680

Twitch
Badlands
Bundle

1680

Valkyrie
Riot
Bundle

1680
References
[
]