The SR-25 SD is a weapon featured in Tom Clancy's Rainbow Six: Vegas 2. The weapon is fitted with a non-removable suppressor.
The New Weapons trailer for the game incorrectly claimed the weapon to be a bolt-action sniper rifle, when in fact it is a semi-automatic rifle.
The weapon incorrectly feeds 5 rounds out of a modeled 10 round magazine.
The weapon incorrectly doesn't eject spent casings when fired.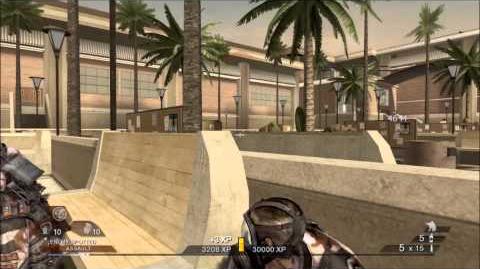 Community content is available under
CC-BY-SA
unless otherwise noted.