Tom Clancy's Rainbow Six 3: Raven Shield Athena Sword is the first add-on for Rainbow Six 3: Raven Shield, released on March 9, 2004 with the Mac port released on November 23, 2004 that added 8 new missions, five new multiplayer maps, 3 new game modes and seven weapons.
Plot summary
Edit
The story begins in 2007. Team Rainbow neutralized the terrorist threat but Alvero Gutierrez, although in prison, still commands one of the terrorist cells which is seeking access to chemical weapons. The terrorist cell strikes in Milan, Italy and team Rainbow is immediately called in to deal with this threat. They recover the arms dealer Giovanni Bogattini. The last terrorist action is to be set in Athens, Greece. Team Rainbow launches the operation Athena Sword and manages to prevent the chemical attack. The final cut scene shows the prison guard who brings a newspaper to Gutierrez where he reads the news about the prevented terrorist attack in Greece. On the last page he finds a small piece of paper with a message "It's over" and with John Clark's signature. Two days later he is found hanged in his cell.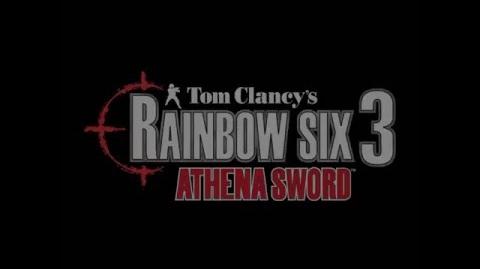 Custom Missions
Edit
Characters
Edit
Civilians
Edit
Rainbow (Assault)
Edit
Rainbow (Demo)
Edit
Rainbow (Electronics)
Edit
Rainbow (Recon)
Edit
Rainbow (Sniper)
Edit
Community content is available under
CC-BY-SA
unless otherwise noted.